The World
Ipati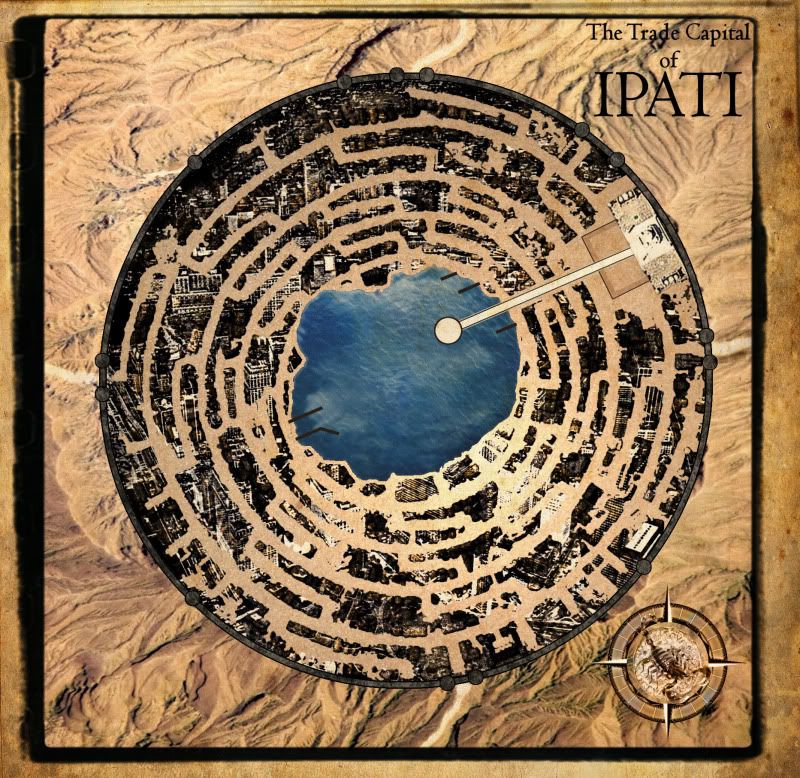 The trade capital of Caracavalia, Ipati boasts the largest most diverse melting pot in The World. The night life of Ipati is more thriving than its day life, as there are more people out and about after the sun goes down. Ipati is also host to the largest mass of Judges and Jesters, making the political climate tense year round.
Population: ≈ 32,000 30,000
Cat Population: ≈ 400 300
Current Ruler: Bartholomeu Brown
Dominant Race: Human, Orc, Halfling, Elf, Half-Elf, Gnome
Major Trades: Spice, Exotic Materials, Slavery
Allies: Asorea, Hasvert, Crina, Kalvekka, Radovan
Enemies: Nicusor, Kharogoren
Locations of Note:
Inns – The Silver Dune, The Red Sun,
Bars – The Dirty Dive, The Salty Sea Dog
Political Parties: Jesters, Judges
Citizen Nomenclature: Ipatian
Tragic Events: The Rampage of the Bronze Serpent killed 2,000 people in about an hour. It took most of the resources of the judge and jester population to bring it down.